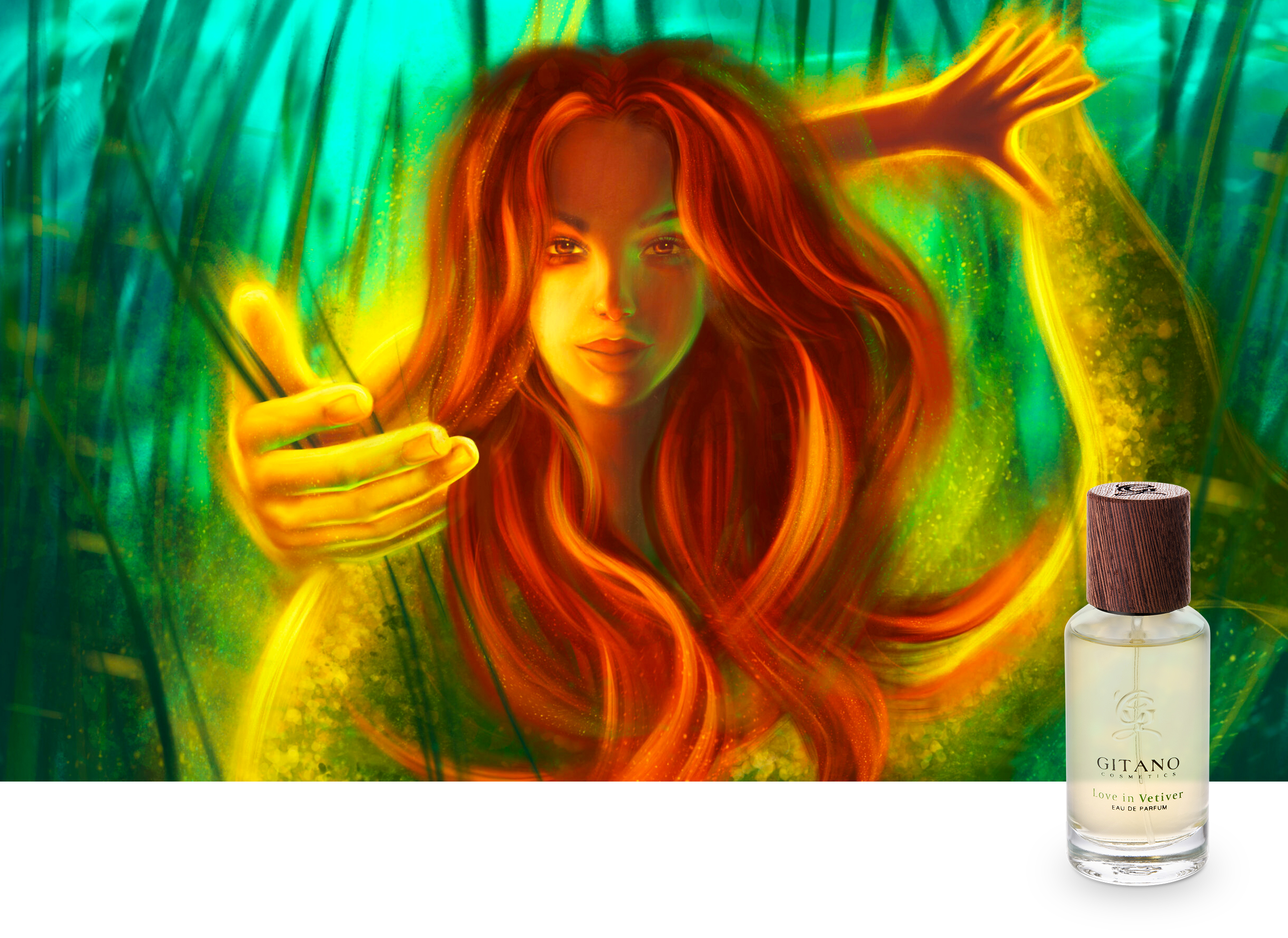 Love in Vetiver
EAU DE PARFUM
In the evening, when everything goes quiet and the birds tuck their heads under their wings, a water fairy appears on the shore. There's not a ripple on the water as this almost translucent creature gracefully slips into the lake.
The water lovingly embraces her, and she breathes in the scents of the evening. And when the night comes with a lullaby, air is fragrant with vetiver. Through its stalks, the fairy watches people swim during the day – how beautiful and happy they are! Especially the little ones. They laugh and play in the cool waters of the lake, and clouds float across the sky and the surface of the lake like majestic ships on the sea.  She is careful not to be seen by human eye, else she would fade away. She loves the Moon Prince. He comes to watch her, after sun sets. He shines on her at night; both of them reflected in the clear water, as she dances for him.  The Prince watches breathlessly as the bare feet of this exhilarating creature skip across the water while the quiet tones of a piano sonata sound through the air. The exhausted fairy waves to her prince before she lays herself down in the soothing embrace of the vetiver and is lulled to sleep by the rustle of the grasses. Early in the morning, it tickles her face and heralds a new day of sunshine, breeze, and magical scents. 
Breathe in the magic of every day and don't forget to live!
Head
orchid, coffee, myrrh
Basis
vetiver, patchouly, amber, vanilla
Kind of fragrance
oriental, floral, woody