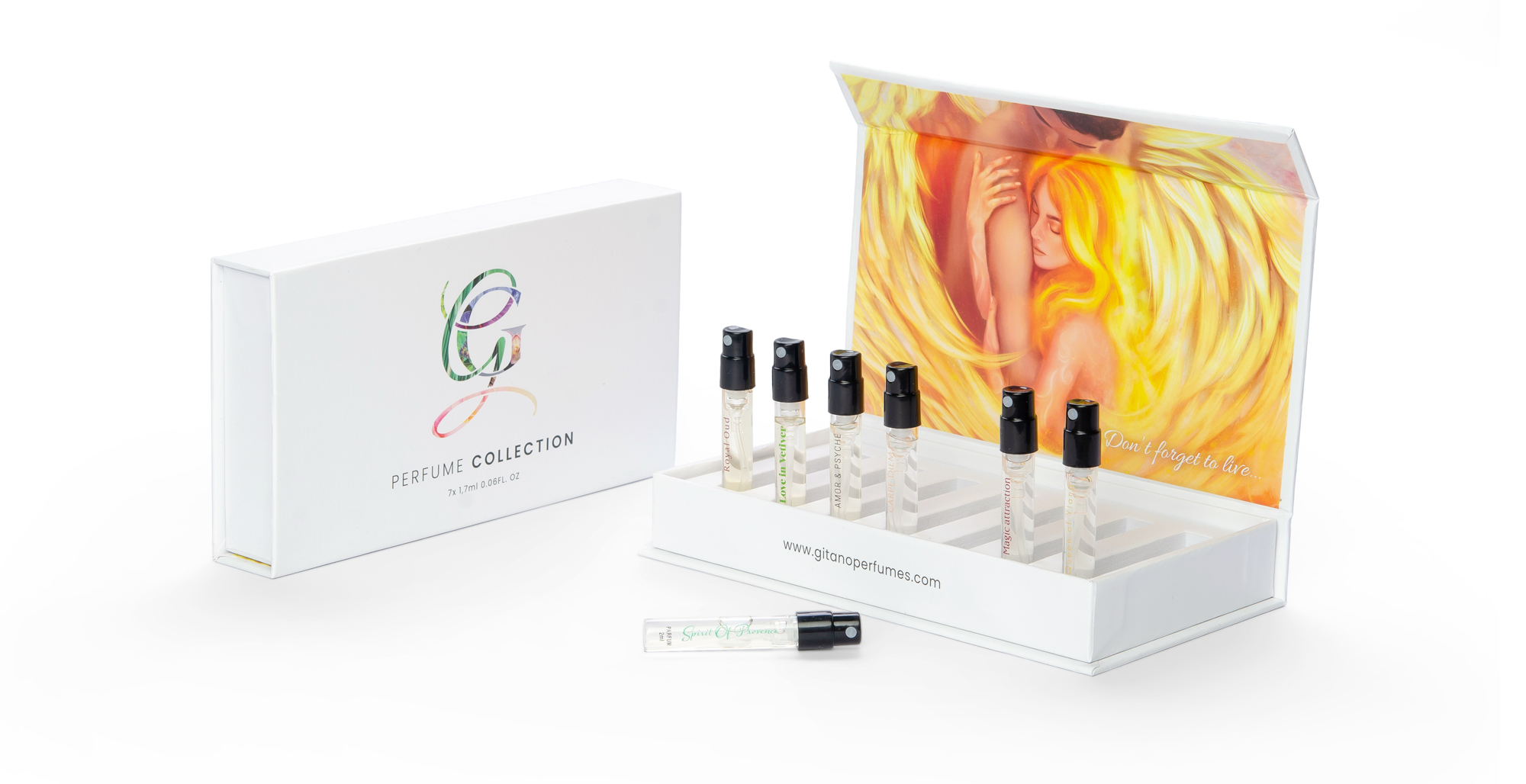 Welcome to Gitano Perfumes, where we create luxury fragrances for those who seek an extraordinary experience and want to enjoy the beauty of life. Our passion for scent creation comes from travels around the world, where we discovered various essences and fragrances that we subsequently processed into our perfumes. We use the best and most unique ingredients imported from all over the world.
We would like to introduce you to our perfume samples! Seven of the best fragrances from our portfolio are now available in small 2 ml bottles. These samples contain unique ingredients such as agarwood, vetiver, ylang-ylang orchid, and iris. They are completely different from classic perfumes and are an ideal choice for those looking for something exceptional.
Our samples are the perfect way to try our perfumes before purchasing the full bottle. We believe that you will find your favorite scent that will give you a feeling of absolute uniqueness. Immerse yourself in the world of extraordinary fragrances with Gitano Perfumes and discover how perfumes can influence your emotions and mood.
Price of this set will be deducted from your next purchase
This sample set includes these fragrances: