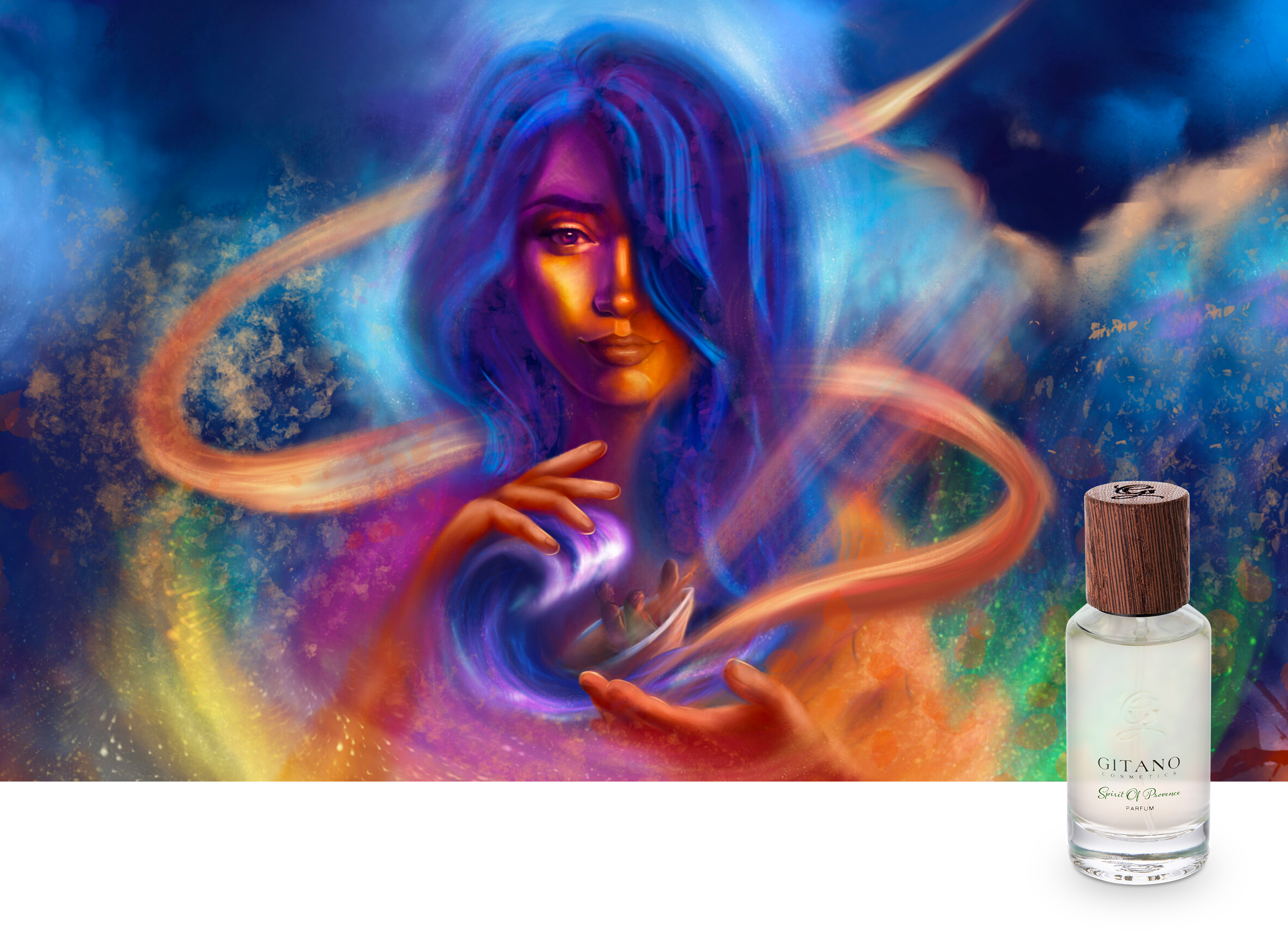 SPIRIT OF PROVENCE
PARFUM
Sara Kali, the good spirit of the blessed region of South France, where sweet Provence enters the golden-turquoise waters of the Mediterranean Sea, was a woman of noble blood.
Under her hands, the land provided a bounteous abundance. People believed that she was capable of healing the sick and so they often came to her for advice. One night Sara had a very vivid dream: God sent his faithful servants, the three Marys to visit Sara and bless her in her future activities. But on the way to visit her they encountered a storm, which swept their ship into the stormy waves.
Sara woke with a feeling of foreboding. She took her cloak and left her house while it was still dark. The endless smooth sand met the heavenly arches of the early morning in the distance and Sara saw a ship on the horizon. The sea surged with the storm and the massive power of the waves battered the ship. But the clouds suddenly drew apart, a ray of morning sunlight touched the surface of the stormy waves and lit the ship. Sara tore the cloak off her shoulders and spread it over the surface in a single movement. The sea miraculously calmed in that one place:  the cloak reached all the way to the ship and the three Marys were able to use it as a raft to reach the shore and the safe arms of their saviour.
Open your hearts like Sara Kali, and don't forget to live!
Head
bergamot, tangerine, pink pepper
Heart
cedar wood, chili peppers, vanilla
Basis
vetiver, patchouli, amber, tonka
Kind of fragrance
fruity, chypre